As you may know during the last month or so we've had two important campaigns going: 1) Project HopeSpring with a $200,000 goal to support our 24/7 Prayer Centre, and 2) National Network Airtime Bill Catch-up of $400,000.
I was on air earlier this week to present these results to viewers but in case you weren't tuned in I wanted to be sure you heard the wonderful news too. I'm deeply humbled and excited to report on how we did.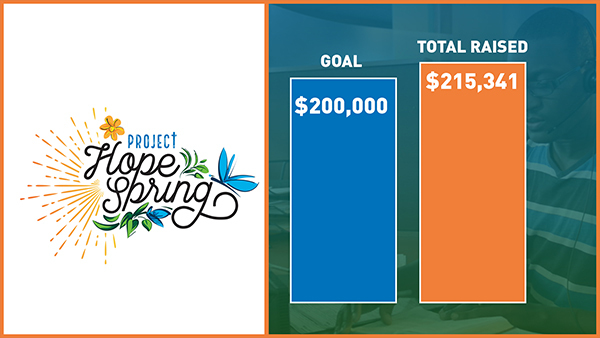 Wow. We achieved and slightly exceeded our goal. Our dear Prayer Centre manager, Gloria Willoughby, who oversees this mission critical department has told me how encouraging this outpouring of support has been to her and her team of prayer counsellors. Thank you!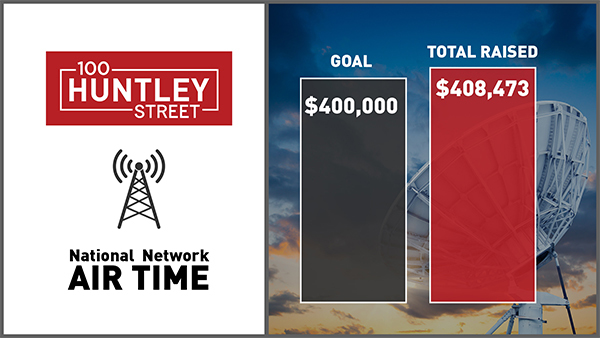 Here too our partners reached deep and helped us exceeded our campaign goal. We have been overwhelmed that you voted with your wallets that we should continue on national network airtime. We paid off our bill by the deadline. We're caught up. Praise God.
What David Mainse promised me last year – "Canadians will not let you down, Lorna" – was true!
As we look ahead – for the next 5 months we need $200,000 to pay for the national airtime that gives us access to a huge mission field – a viewership of 1.3 million people every week. Frankly, this monthly cost is temporarily higher than normal because we are also catching up from last year. But come September 1 we expect to have a newly negotiated reduced rate for airtime. We're looking forward to that because it means we can begin to invest in new media content focusing on reachjppaing people in different ages and stages.
So please do all you can for Crossroads in the coming months. I need your help to increase the sharing of God's love with this nation of hurting and lost men and women.
CLICK HERE TO DONATE
In closing I'd like to share something very special that came to use from a dear partner – a pastor – from Alberta. He called in an encouraging, prophetic word for Crossroads…
God is releasing His people and His money to those who are really doing His work. If we have purified hearts and extended hands we will see the work of God in our midst like never before. In the words from an old Chuck Girard song: "I formed the world with a whisper, now I'm getting ready to shout…"
Friends, Crossroads is a "megaphone of the Gospel." Every day here I see miracles overcoming obstacles, impossible situations. God is on the move at Crossroads. We're answering His call to share the Good News of Jesus with our nation. We always will.
God bless you.

P.S. If you can "double up" on your regular monthly gift this month and help me pay our 100 Huntley Street airtime bill, please CLICK HERE. Many thanks.
https://crossroads.ca/wp-content/uploads/2017/04/Hope-Spring-Thumb-308x308.jpg
308
308
Crossroads
https://crossroads.ca/wp-content/uploads/2016/11/crossroads-logo.png
Crossroads
2017-03-31 14:50:45
2017-04-13 14:50:22
Wow! God is on the move at Crossroads!